Nordic cross has a long history in Estonia. In fact the original Nordic cross flag, the Dannebrog, flag of Denmark, originates from Estonia according to the legend. Many counties flags and coat of arms have references to the nordic cross, dating back to 13th century.
Here's a proposal for the flag of Estonia from 1919: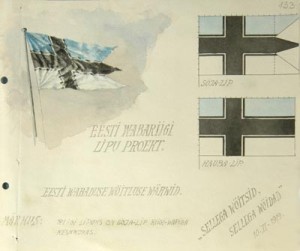 A selection of official, currently in use Nordic Cross flags from the Northern Europe region:
Nordic Cross flags in Northern Europe. (Only the official flags were included at this point, so that's the reason it's missing some popular flags, like for example the Karelian nordic cross version.)
There is little motivation in Estonia to change the official flag. Especially since it became very dear during the Soviet occupation when it was forbidden to even own the blue-black-white tricolor. Many people defied the rules and hid the old tricolor flag in basements and inside the walls of their houses.
The paranoia of the Soviet regime about the flag and independence movement went so far that even the color-combinations of blue, black and white were not allowed. People started self-censoring the accidental situations where the color combination might appear (for example if a man in a black suit was photographed while standing between walls painted blue and white), because this could be seen as punishable offense by the Soviets.
However, today there's a small grass-root movement brewing for popularizing the blue-black-white version of the Estonian flag in the Nordic cross format. Not as a replacement but as a friendly and unofficial additional alternative to the official flag. As of 2019 people have ordered more than 1700 of these blue-black-white Estonian nordic flags.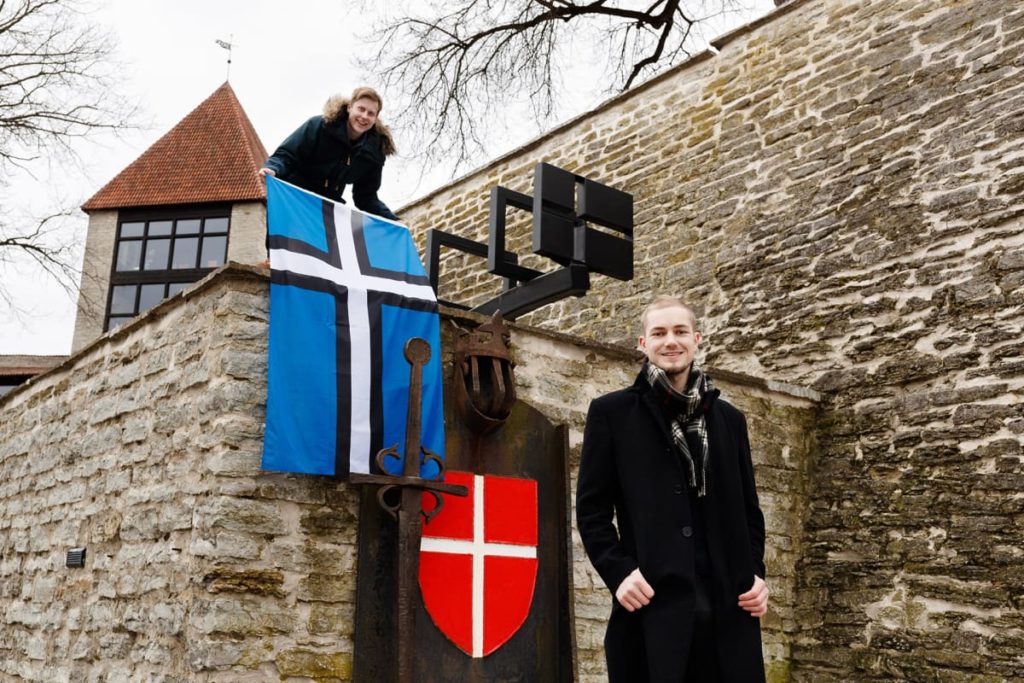 The blue-black-white color-combination can be seen in many formats in Estonia, for example the football fans use a version based on the Union Jack.